Wine is a complex and often confusing subject matter. With so many wines to pick from, wine critics provide a trusted service to consumers in order to keep them better informed about the wines that they love. Passing on their knowledge, expertise, wine ratings and wine reviews each one helps to make wine more accessible and understandable with many gaining a loyal following by consumers who share a similar passion and palate.
These critics are a crucial resource when investing in wines. They provide a platform to review a wine both horizontally against competitors, and vertically against a Chateau's own production. They create an indispensable perspective for finding value and quality.
Listed in no particular order, we have collated an independent (and by no means, exhaustive) list of some of the most famous wine critics you should look out for and refer to if you're interested in their particular wine region or field of expertise.
List of Famous Wine Critics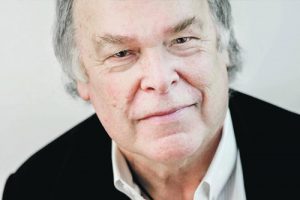 Regions of Association: Bordeaux, Rhone
An industry household name and probably the single most influential critic in the world of wine, Robert Parker has in many ways shaped the wine industry to where it stands today. Andrew Edgecliffe-Johnson of the Financial Times once described his taste buds as "the world's most prized palate".
Back in the 1970s, Parker founded The Wine Advocate, a bi-weekly wine newsletter, which has garnered more than 50,000 subscribers, though it is most known for his influential ratings and wine reviews on Bordeaux, Rhône Valley and California wines, amongst many others. His 100-point wine-scoring scale is now so widely used within the industry it can often 'make or break' a wine.
More recently, Parker stepped down from reviewing Bordeaux En Primeur and passed over his role of editor-in-chief to Lisa Perrotti-Brown MW, as well as selling his interests in The Wine Advocate.
Website: www.robertparker.com
Socials: Twitter @Wine_Advocate | Instagram @wine_advocate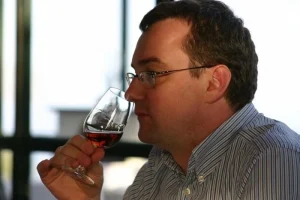 Regions of Association: Bordeaux, Tuscany, Burgundy, Napa
Before venturing into the world of wine publishing, Neal Martin worked for Lloyd's of London and briefly moved to Tokyo to work as an English teacher. It was in Japan that he gained exposure to wine while working for a Japanese wine export company. In 2003, he launched his own website, Wine-Journal, which gained the attention of Robert Parker. Soon after, in 2006, Robert Parker took Neal under his wing as a protégé and contributor to The Wine Advocate.
Martin's contributions to The Wine Advocate included articles and tasting notes on Sauternes and Burgundy. In 2016, he went on to take over Parker's role as the main reviewer of Bordeaux En Primeur. After only two years in the role, Martin announced that he was joining Antonio Galloni at Vinous as Senior Editor and reviewer of Bordeaux, Burgundy, South Africa and New Zealand.
Martin is now arguably the leading voice when it comes to Bordeaux. He is stern and fair, balancing his praise more readily than Parker ensuring his effect on trends is limited.
Website: www.vinous.com
Socials: Twitter @nealmartin | Instagram @nealmartin123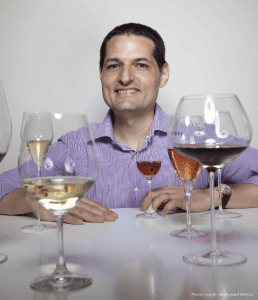 Regions of Association: Bordeaux, Tuscany, Piedmont, Burgundy, Champagne, Napa
Antonio Galloni started out as a budding wine enthusiast and tasting staff member of Robert Parker's The Wine Advocate, where he gained attention and respect within the global wine community. He would eventually become a lead critic there and authored a third of their wine reviews by 2012.
Galloni eventually left The Wine Advocate to start Vinous, a popular and trusted online wine publication that focuses on his wine regions of expertise including Italy, Champagne, Burgundy and California. In 2020, Vinous took ownership of Cellar Watch, a wine collection valuation tool, previously owned by Liv-Ex. Galloni's 'all-star team' of critics now provide consumers with the opportunity to make more informed wine decisions.
Galloni is fair if not sometimes a little harsh. His Vinous platform is an excellent one for those looking for a regular point of reference.
Website: www.vinous.com
Socials: Twitter @AntonioGalloni | Instagram @antoniogalloni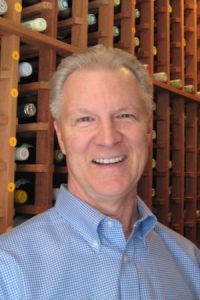 Region of Association: Burgundy
Allen Meadows started out as a successful financial executive but found his higher calling in the world of wine. In 2000, he set up his own wine publication, BURGHOUND, which offers newsletters, wine reviews and tasting notes from the Burgundy region.
He is a highly respected and critically-acclaimed publisher in over 60 countries, holding a particular interest in pinot noir wines from California and Oregon, but his passion for Burgundy wine remains the boldest.
Without doubt this is the critic of choice for anyone serious about Burgundy.
Website: www.burghound.com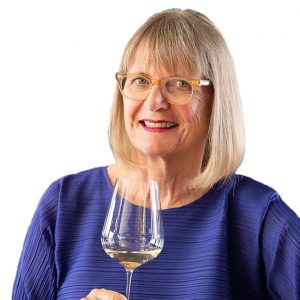 Regions of Association: Bordeaux, Burgundy, Champagne, Rioja, Tuscany, Piedmont, Napa etc
As the best-known British wine critic and journalist, Jancis Robinson is dubbed by Decanter as "the most respected wine critic and journalist in the world". She contributes to a weekly column in The Financial Times, writes for her website JancisRobinson.com and has collaborated on some of the most popular wine books, such as The Oxford Companion to Wine, The World Atlas of Wine and Wine Grapes.
Most notably, in 1984, she was the first person outside the wine trade to pass the rigorous Master of Wine exams and was honoured with the royal stamp of approval, an OBE, by Queen Elizabeth II for whom she regularly provides advice on the Palace's wine cellar.
Jancis is an exceptional generalist who covers a huge amount of work. Her insights are more for the collector than the investor.
Website: www.jancisrobinson.com
Socials: Twitter @JancisRobinson | Instagram @jancisrobinson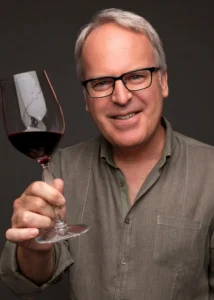 Regions of Association: All
A wine critic, journalist and cigar aficionado, James Suckling's taste for the finer things in life have propelled him to being one of the most well-known and influential wine experts of the world. He has over thirty years of experience in wine and was the senior editor and European Bureau Chief of The Wine Spectator.
In 2010, he left The Wine Spectator to set up his own, self-titled wine publication site that provides up-to-date reports and information on current wines, en primeur, tasting notes, blog posts and videos.
James is a fantastic ambassador for wine, perhaps not one to take too seriously for investment. He is quite often overly trigger happy with garnering big scores.
Website: www.jamessuckling.com
Socials: Twitter @JamesSuckling | Instagram @james.suckling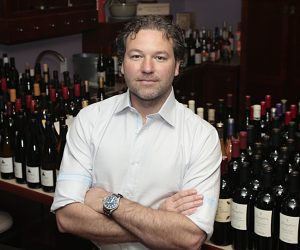 Regions of Association: Rhone, All
Jeb Dunnuck is an American aerospace-engineer-turned-wine-critic who discovered his passion for the wines of the Rhone Valley after travelling throughout the wine region for work. This led him launch The Rhône Report in 2008, where he published newsletters reviewing all things Rhône. By 2013, Dunnuck was an established critic with a global following.
In recognition of this, Robert Parker asked Dunnuck to join The Wine Advocate team, to which he agreed and began writing about wine full-time. After four years of publishing more reviews than any other wine critic, Dunnuck left The Wine Advocate to launch his own platform, JebDunnuck.com. 
Jeb is a more minor critic but certainly worth listening to in relation to his primary region the Rhone.
Website: jebdunnuck.com
Socials: Twitter @jebdunnuck | Instagram @jebdunnuck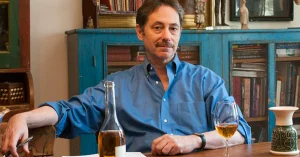 Regions of Association: Burgundy, Piedmont, Napa, Bordeaux
Stephen Tanzer is a wine critic, editor and was the publisher of the bi-monthly International Wine Cellar since 1985, with a particular focus on the wines of Burgundy, Piedmont (Italy), California and Bordeaux.
In 2014, Antonio Galloni's Vinous moved to acquire Tanzer's International Wine Cellar, where the articles and published reviews are now a part of Vinous' extensive and impressive archive.
Not as current as he once was but a useful resource.
Website: www.vinous.com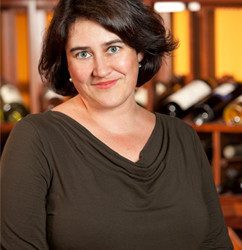 Regions of Association: All of Italy
Monica Larner is an American wine critic, born into a family of wine enthusiasts. Her wine critic career, however, launched upon her move to Rome. She began reporting on Italian wines for Italy Daily and was later approached by Wine Enthusiast to be their very first Italy-based correspondent.
The years that followed would be characterised by Larner's love for Italian wine: Firstly, by becoming the Italian Reviewer for The Wine Advocate, and then later succeeding Antonio Galloni at eRobertParker.com. Perhaps Larner's most notable contribution to The Wine Advocate was the addition of a host of Italian regions to their 'Vintage Chart', which lists the most cellar-worthy wines in the world.
Website: www.robertparker.com
Socials: Twitter @MonicaLarner | Instagram @monicalarner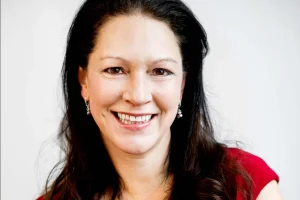 Regions of Association: All, Bordeaux, Tuscany, Champagne
Lisa's wine career began by accident when, living as a struggling playwright in London after college, she stumbled into a job as the manager of a wine bar. In 2008 Lisa began writing a column for Robert Parker's website, eRobertParker.com, and later that year she achieved her Master of Wine qualification and the Madame Bollinger Medal for excellence in wine tasting.
Now living in California, she is the Editor in Chief for Robert Parker's Wine Advocate and eRobertParker.com and remains one of the publication's key critics. In 2015, Lisa's first book, Taste Like a Wine Critic: A Guide to Understanding Wine Quality, was published underlining her expert status.
A great critic working a huge breadth of wines.
Website: www.robertparker.com
Socials: Twitter @LisaPBMW | Instagram @lisapbmw