Investment markets are at present being influenced by the macro ripples of a stuttering global recovery, whilst also having to consider the impact of a new tech lead sector of the economy. Investors are needing to reframe goals, expectations of return and the level of risk they wish to impart upon their portfolios. This upheaval has in many ways been a blessing for the fine wine investment world. Whilst COVID has had many awful and negative outcomes, it has allowed fine wine to unequivocally demonstrate what it can offer as an asset class. One in which investors can combine interest and a feeling of involvement with prudent and safe financial action. 
Investors seeking an asset that will provide defensive diversification and market-beating returns, typically mutually exclusive, have found them both in fine wine investment. This realisation and confirmation over the past 20 years has led to a rapid increase in market participants, and the overall value invested.
The Entwining of Macro Economics and Wine Resulting in an Expansion in Value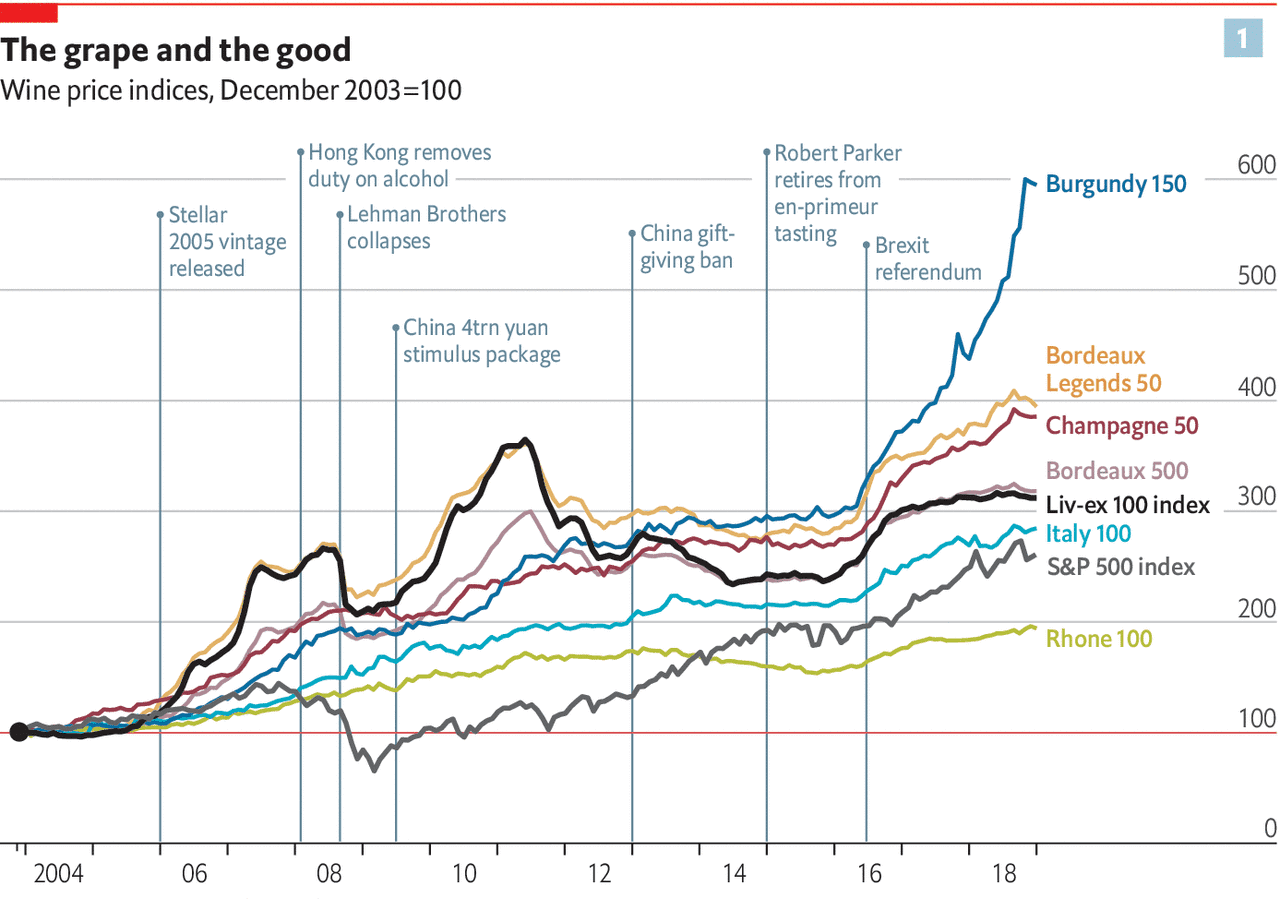 With fine wine now better understood as an asset class, investors know it appeals to both head and heart. You can own some of the most sought-after material products in the world and enjoy the pleasures that come with it, safe in the knowledge that doing so has added financial stability to your investment plans, in a way unique within wider financial markets.
In theory, fine wine investment is underpinned by a simple supply demand imbalance. First, purchase a truly exceptional case of wine, made in finite quantities. Professionally store the case while the rest of the production is consumed, which further exacerbates the supply and demand imbalance. It is this imbalance investors are looking to exploit, aiming to hold assets that target excess demand as illustrated below.
How Quantity and Price Interact Around Different Products

After several years, you can then sell and enjoy the capital appreciation and tax exemptions from what has become a very rare and sought after wine. Whilst it must be remembered that fine wine is a financial market like any other, it is this simple premise that underpins the market.
What makes a wine truly exceptional?
Whilst over three billion cases of wine are produced each year, few qualify as fine wine and fewer still constitute investment grade wine.
Although dominated by French wine, where quality production levels far exceed other countries, investment grade wine is also evolving. Tuscany, Piedmont, and Napa all emerged during a 10 year period to challenge the historical dominance of France.
Regional Market Share Evolution as Wine Exploded Globally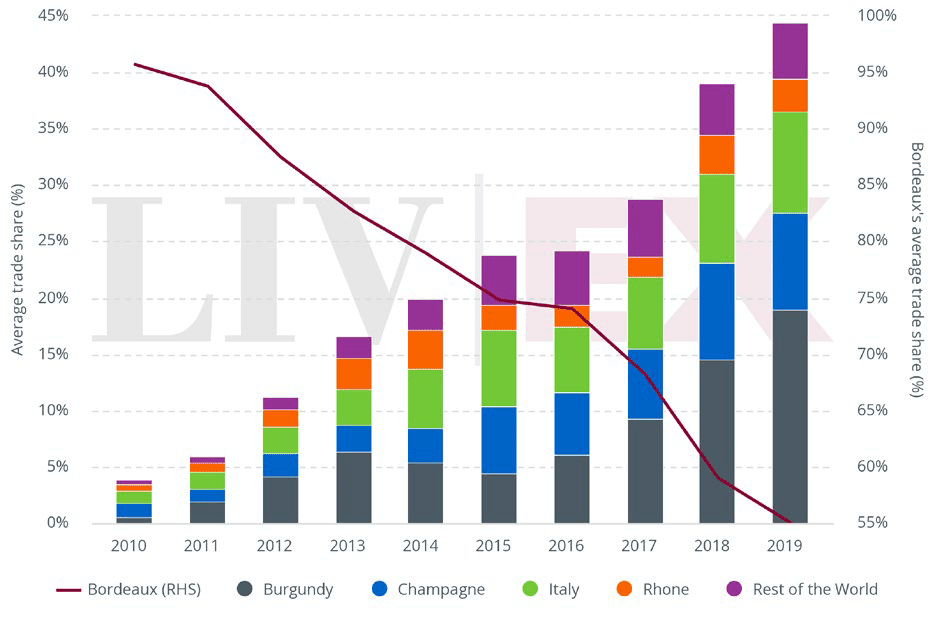 Wines from these regions that warrant consideration for investment sit at the very top echelon of quality. This 1% are produced within tight parameters and are subject to stringent regulation. These regulations differ region to region but their overarching purpose has always been to limit overexpansion and ensure a region's reputation for excellence is maintained.
More recently this has been compounded by producers recognising the absolute value of true quality. With transparent critic assessment available to all, production must consistently achieve its best each year. Subsequently this pursuit of perfection has led to a production equilibrium to the benefit of both investor and end consumer.
In summary, the fine wine investment sector has a range of propositions that either fail to understand fine wine as a financial market, or over-complicate it and distance the investor. BiBO's investment proposition brings transparency and simplicity of presentation to allow our investors to understand and safely exploit our expertise in confidence. This means you can enjoy both the asset class, and passion for the product effortlessly.