Over the past decade there has been a noticeable shift in the focus of private investors. The rise of alternative assets in performance and popularity has been meteoric. Investors wish to yield more than performance from an investment. Cultural development is now demanding investment be interesting, impactful or dare we say it—fun. Crypto and NFT's are leading the charge for this new wave of investing.
Fine wine, whilst no longer a new kid on the block, is an established and trusted avenue for alternative investment. Within wine, combining profit and passion is a proposition that, thanks to technological access and transparency, no longer requires hard work, just an internet connection and a trusted broker. Private commodity investment is growing with no signs of slowing thanks to inflationary economic pressures.
Past and Future Growth in Value and Weighting of Commodities
Stimulated by protracted market instability, conjoined with the continuing loss of societal trust in traditional money markets, a withdrawal and redistribution of capital away from core markets has become apparent. Private investors are increasingly seeking to diversify their holdings, with one of many desires to increase their feeling of tangibility and solidity. Perhaps whilst taking on "moonshot risk" in the topsy-turvy world of crypto, there is an increasing need to own physical assets that can be easily verified and checked. These items impart that feeling of security and balance upon portfolios through their intrinsic value and visibility.
Return Vs. Volatility Registered by Asset Types Since 2007
This societal shift has seen "Passion Assets", a subsection within alternative assets, achieve remarkable returns and become an increasingly prevalent part of the modern-day investment portfolio.
Passion Assets Performance Over The Past 10 years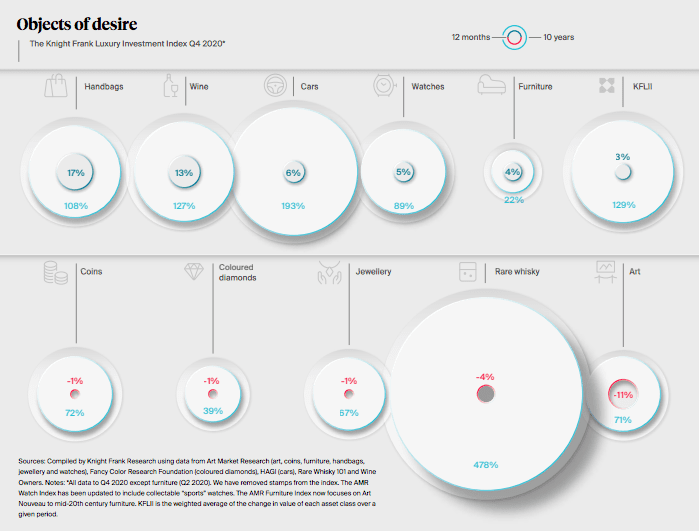 The luxury items that constitute Passion Assets, fine wine, art and classic cars to name but a few, do not generate a revenue stream in the traditional sense. Known as 'Veblen Goods', the market dynamics impacting passion assets differs from the norm.
The Atypical Price Projection Of Veblen Goods Vs. Normal Goods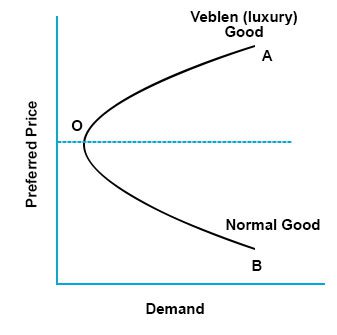 Demand for these items increases parallel to their price, because of the perceived connotations of prestige and status. This creates a unique inverse demand curve which is one of the fundamentals behind wine investments success.
At BiBO, we believe that the financial traits of both the asset and the wider market more than match the passion that often drives the desire for ownership. This is an investment into a dynamic market with distinct drivers that can be harnessed for the betterment of your portfolio. However it should be recognised that like other more traditional investment markets, there are plenty of ways to waste time and money by investing poorly.
We believe in sharing our knowledge and the logic behind our selection with our investors, with information that can be referenced through third-party sources for transparency.