At BiBO, we believe everybody should conduct thorough due diligence of any company before entering into any transaction. That includes us. 
We strongly advise that you confirm the following by carrying out your own due diligence, both on us as a company, and the market generally.
The wine investment market is not regulated by the FCA and as a result some of the practices involved are simply sophisticated investment scams.
Finding A Reputable Investment Partner is Vital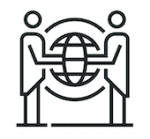 Investments should be viewed as mid to long-term (at least 3-5 years). Any merchant or investment firm suggesting otherwise should be avoided.
There will of course be short-term trends that have high yields but these are exceptions to the rule. They need to be assessed individually, the risk understood, and ultimately matched appropriately to the risk appetite of a client.
A firm should have a thorough understanding of both your investment goals, horizons, and timelines before suggesting any fine wine as an investment.
Finally, should the above have been taken into consideration, it is important to understand that the tail-end of your investment is just as crucial to overall success as a correct entrance into the market.
There are two components to consider, the liquidity of the market for your investment picks and the assistance your investment partners are willing to provide in exit.
Firstly, market liquidity is not uniform and needs to be a central consideration when constructing a portfolio. In most cases liquidity is easily judged and therefore matching a case to investor risk should be common practice. Unfortunately, we find that frequently this is not the case.
Secondly, due to excessive fees charged up front there is often little to no alignment of incentives between the investor and investment company at the point of exit and liquidation, with over- inflated portfolio values making it difficult to exit at the price the portfolio is valued at.
The fact that these are common occurrences is at the core of why we decided to enter this market sector.
Denigrators of fine wine investment and those that wish to exploit the knowledge gap between investor and investment company for their own end often suggest that passion assets are hard to accurately value. This may indeed be the case with a one of a kind sports car or a painting by a grand master.
However, thanks to our own valuation tool, Liv-ex and winesearcher.com, the fine wine market has enough data points to enable experienced investors to accurately value fine wines.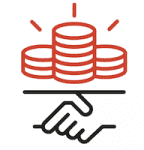 Top producers recognise how poor imitations can sully their brand reputation around the world. Consequently, they have incorporated systems such as proof tagging, black light signatures and unique printing methods to ensure validity can be confirmed on demand.
We at BiBO will never place any wine into a portfolio that we feel has any doubt regarding provenance. Any reputable investment partner should hold the same position.
Unlike stocks and shares, fine wine is a tangible asset. However, with it being professionally stored, it can be difficult to verify that the wine you have is the wine you paid for, in perfect condition.
At BiBO, we have a condition report immediately available for all cases of wine. We also believe in radical transparency, and so will take any client that wishes to see their wine in situ to the warehouse, so that any investor can hold the wine that they have invested in.
Any financial investment carries with it a certain amount of risk and fine wine is no different. The prices of your portfolio can go down as well as up.
Although market fluctuations are not as dramatic as other financial instruments, peaks and troughs can create the propensity for impatient and improper management, incurring losses.
It is worth reiterating that in the last 20 years the wine market has averaged a minimum compound growth rate of 5.4% with an average of over 12%. Over a decade, fine wine returned an average of over 10%, and in fact has never recorded a negative return through this time period.
Finally, wine is a physical asset. While a stock can fall through the floor and become worthless, a First Growth Bordeaux will always be desired by someone.