The supply and demand imbalance that underpins fine wine investment is fantastically idiosyncratic. It creates a distinctive price momentum that is the foundation for consistent performance amongst the very top end. 
The overall supply of investment grade wine is limited by a wide range of legislation, such as Appellations d'Origine Controle (AOC) within France. These strict classification systems place limits on yields, as well as restrict growing locations and winemaking methods, ensuring that a region's reputation and history is upheld. Subsequently, volumes are finite—and that before considering the role of mother nature in each vintage, which can significantly impact production totals.
The Impact Vintage Variation Can Have On Total Production Volumes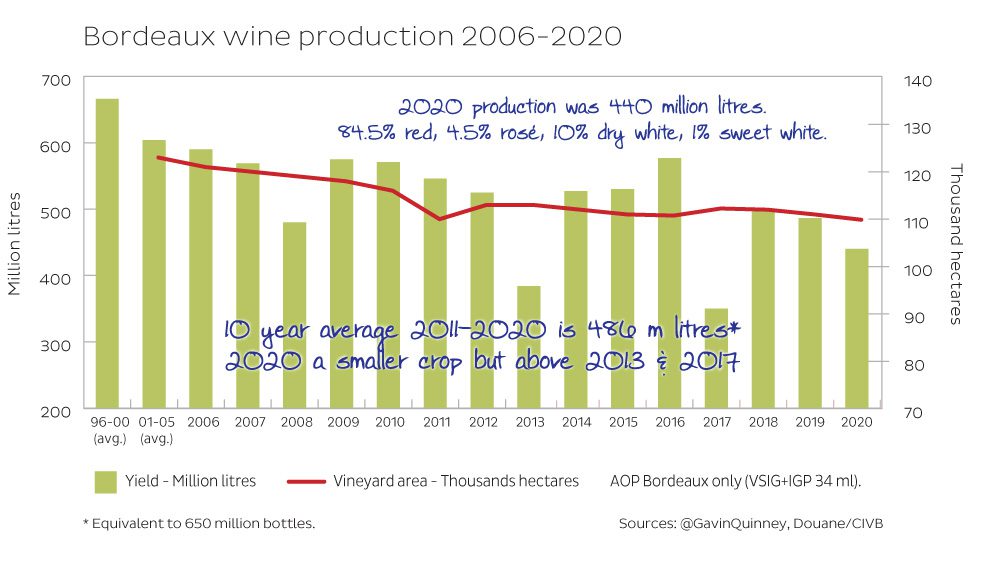 A great wine will evolve in the bottle for decades, with this maturation steadily improving quality. An awareness of the increasing quality may see collectors unable to avoid the temptation of opening a bottle. Consequently, supply begins to narrow as demand grows. Herein lies the final compounding element within supply, the single use characteristic. Unlike Classic cars or fine art, once a bottle is opened, the intrinsic investment value is gone. 
Domaine Romanee Conti, La Tache, 1990 – as this ultra high quality case ages and becomes more rare the price is squeezed ever higher. Items of absolute quality when combined with scarcity become almost unobtainable. If only 500 cases are ever created and passed only to those with allocations, this stock is as rare as hen's teeth. Ultimately this hands total control to the seller when it comes to pricing.
Price History of Domaine Romanee Conti La Tache, 1990 Over 25+ Years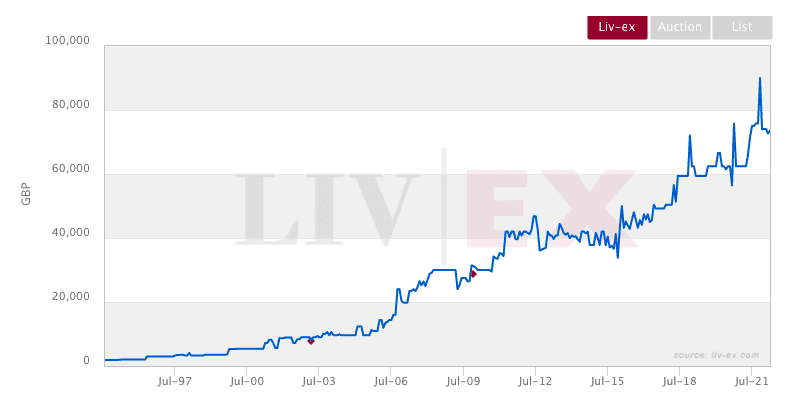 Within this imbalance, we often see demand accelerate as the wine moves towards the optimum point within its drinking window at which to open it. The desirability and value of the bottle grows exponentially in tandem.This has the effect of creating increasing price momentum. This tail-end market demand is enormously attractive and beneficial when considering liquidation and exit from an investment.
This general premise underpinning fine wine's increasing level of demand is demonstrated by the bid to offer ratio on Liv-ex consistently achieving over 1. Noting that a ratio above 0.5 indicates an upward market trend and price stability. At the very least, this expanding demand will continue to ensure the underlying value of the asset. More than likely, it will continue to drive market growth and values higher, benefitting those well-positioned investors.